Lamb Costume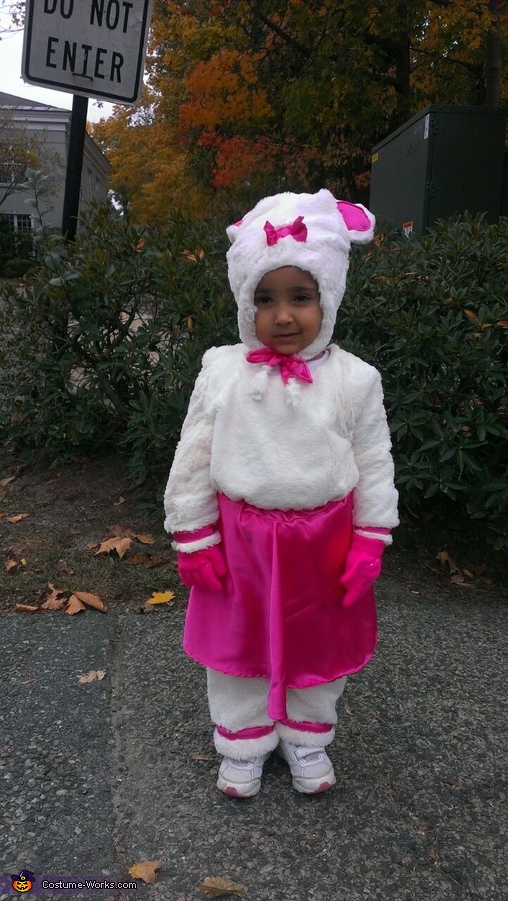 Lamb Costume
A word from Sanober, the 'Lamb' costume creator:
I asked my daughter what she wanted to be for halloween and she wanted to be a lamb from Doc Mucstuffin. I thought it would be very fun for both of us if we made the costume ourselves. So, we did it.

I bought some fur cloth and pink satin from Jo Ann Fabrics.

I then designed the costume with my daughter. We looked at You Tube videos online and picked the best ideas.

I then took my daughter's measurements and cut the fabric.

The one added benefit of the costume includes a hat that my daughter will be able to use all winter.

First, and most important, my daughter was smiling and warm when we went trick or treating.

Second, everyone found the costume adorable.

Most people were surprised to learn that my daughter and I made it ourselves.

I think the most important part of the costume was the process of making it.

My daughter and I had lots of fun and it was a learning opportunity for both of us.

The memories will be with us forever and we look forward to making another costume next year.