Lady Gaga (Telephone Video) Costume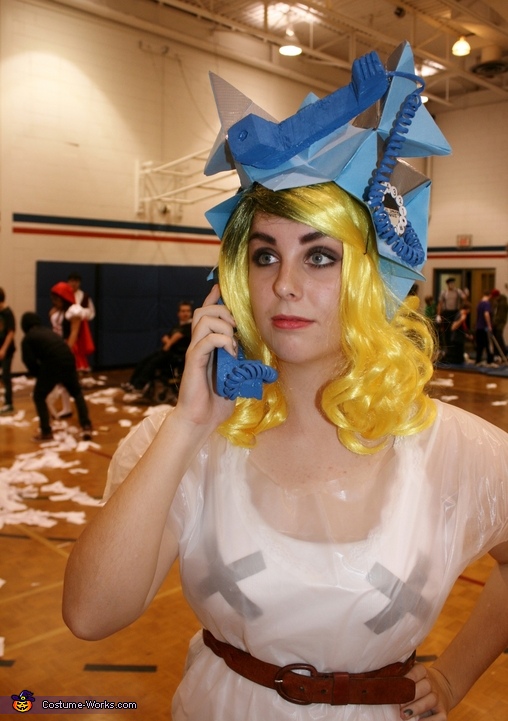 Lady Gaga (Telephone Video) Costume
A word from Diana, the 'Lady Gaga Telephone Video' costume creator:
This is me rocking my lady gaga costume!! I love the crazy things lady gaga wears and theyre very reconizable so I decided to make my own! I found a great video online showing how to make the head piece which took me about a week but it turned out awesome.
Then for the dress it's just a shower curtain from dollarama which took me like 10 mins to make and the wig was bought at party stuff..

How to make Blue Telephone Hat costume: