Kid stuck in a Vending Machine Costume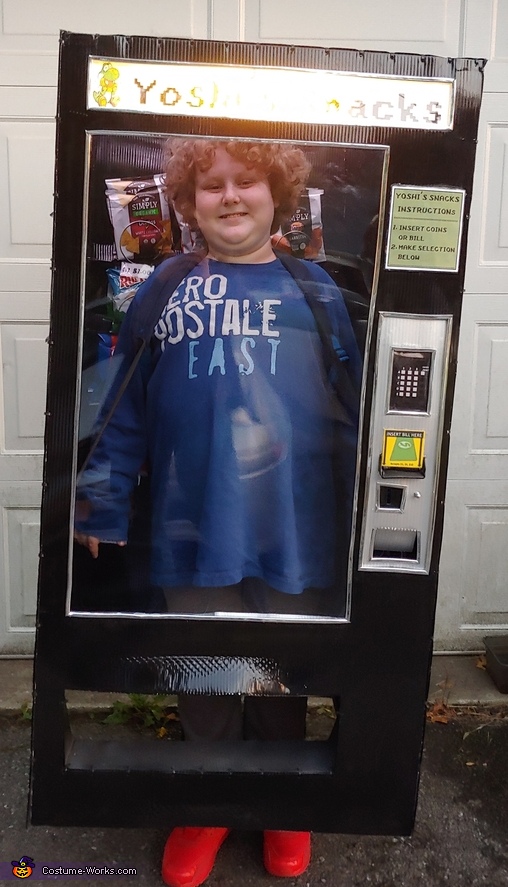 Kid stuck in a Vending Machine Costume
More views:
(click to enlarge)
A word from Emily, the 'Kid stuck in a Vending Machine' costume creator:
Matthew likes to challenge Mom with unique costume ideas. This year he said "I want to be a vending machine, more specifically a kid trapped in a vending machine."

Mom said ok, and went to work. The costume was constructed out of plastic cardboard sheets for the walls, a large poster frame for the front window and coat hangers for the snack rings. A lot of spray paint was involved to get everything the right colors. Mom painted the side signs by hand and printed the front signs and labels using word. Battery powered LED lights were installed to light the inside and the front sign. Zip ties were definitely a big help putting everything together.

When Halloween arrived it took twice as long to trick or treat because Matt kept getting stopped by people who wanted to take his picture. We loved seeing people do a double take and smile or flat out laugh when they saw the costume.

But luckily Matt was fully contained and warm and dry in his vending machine despite the rain and wind on Halloween.