Kermit the Frog Costume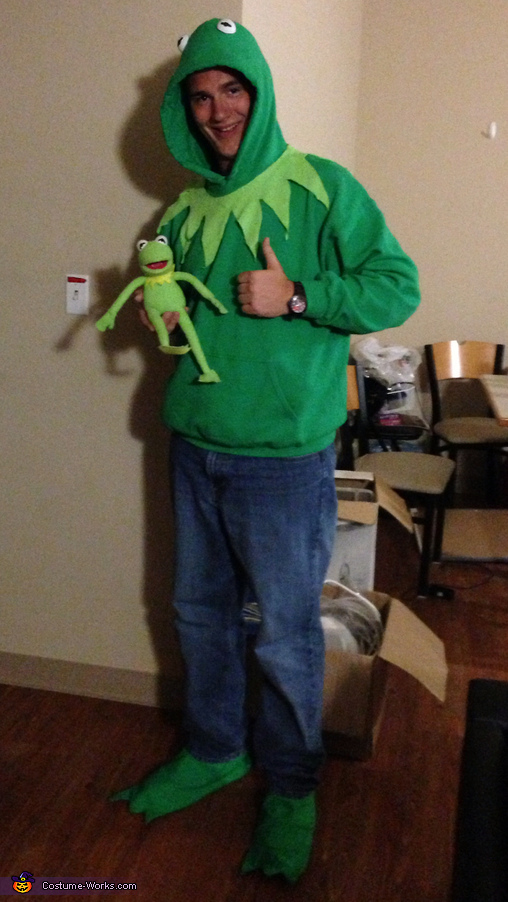 Kermit the Frog!
More views:
(click to enlarge)
A word from Chad, the 'Kermit the Frog' costume creator:
This is a picture of me wearing my homemade Kermit the Frog costume. I'm a huge fan of the Muppets, and, since it is my own tradition to make my Halloween costumes from scratch every year, Kermit was a great option.

I purchased a green hooded sweatshirt, a lime green t-shirt, a dark green t-shirt, and some ping pong balls. I cut Kermit's neck design out of the lime green shirt around the collar and attached it to the sweatshirt with regular scotch tape. I carefully cut the ping pong balls in half with a pocket knife and drew the eye design on with first a pencil before going over it with a black permanent marker before taping them on the top of the hood. For the feet, I traced my shoe onto some cardboard, made them look like Kermit's feet, and cut them out. I cut the design off the front of the dark green t-shirt and used the plain green cloth to wrap around my shoe, attaching it to the bottom of the cardboard with glue and more scotch tape.