Katy Perry Cupcake Dress Costume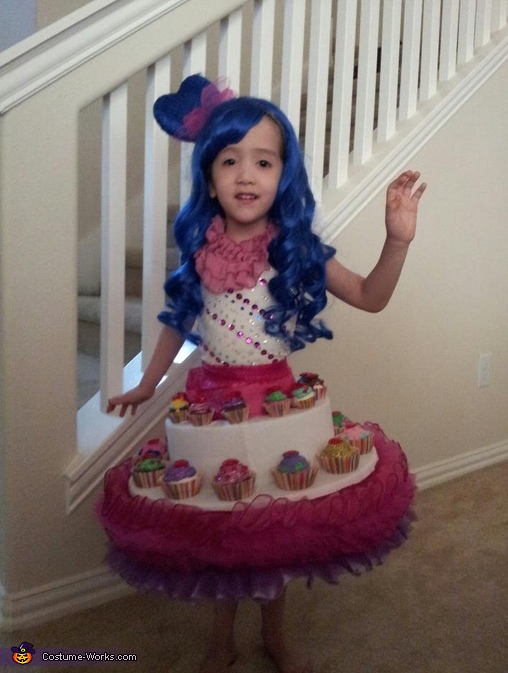 The finished costume on my daughter!
More views:
(click to enlarge)
A word from Jessica, the 'Katy Perry Cupcake Dress' costume creator:
This is my daughter Alaina. Her absolute favorite recording artist is Katy Perry and so it was a "duh" moment when I knew she would want to dress as Miss Perry for Halloween. But... she wanted to be Katy Perry in her cupcake dress, specifically.

So... I made that happen.

The skirt is styrofoam rings, with plain white fabric sewn on, and then sewn together. Ribbon and tulle were then sewn on for the band and the ruffle. (All hand sewing!) The "cupfakes" are plastic ornaments and ping pong balls, painted and glued into liners, and the frosting is a mixture of air dry clay and glue, which I then painted and glittered and attached to the skirt.

The top is lycra, and has rhinestone and sequins sewn on, with an attached ruffle.

The wig and headband are the only pieces that I did not make.

Alaina adored her costume and it made her feel like a princess. The pride and joy she had wearing it made the week's worth of work I put into it completely worth it.