Joker Costume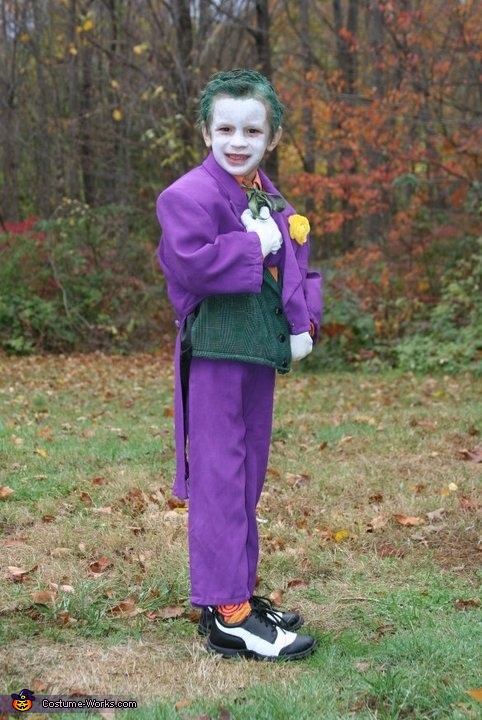 Dapper Joker
More views:
(click to enlarge)
A word from Jennifer, the 'Joker' costume creator:
my 6 year old LOVES the joker.
I found a woman's pant suit at our local goodwill and distroyed it!
After pulling out most of the seems, i sewed it shorter and smaller. I used Rit Dye to make it that signature purple we all know and love.
After that the rest was pretty easy: used whiteout to paint the dress shoes, dyed a button up shirt orange, green ribbon for the tie... and there you have it!