John Deere Tractor Costume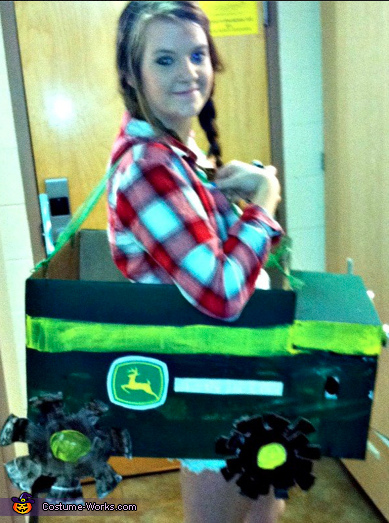 The whole country girl package
A word from Kelsey, the 'John Deere Tractor' costume creator:
I am sporting this john deere tractor, I had a few boxes laying around so i thought i would just reuse and recycle them into an amazing costume. I also found other items to add to the tractor to be more creative.
Note: you should not bring your handmade crafted tractor to a party, more or less for show and trick or treating.