Jimi Hendrix Baby Costume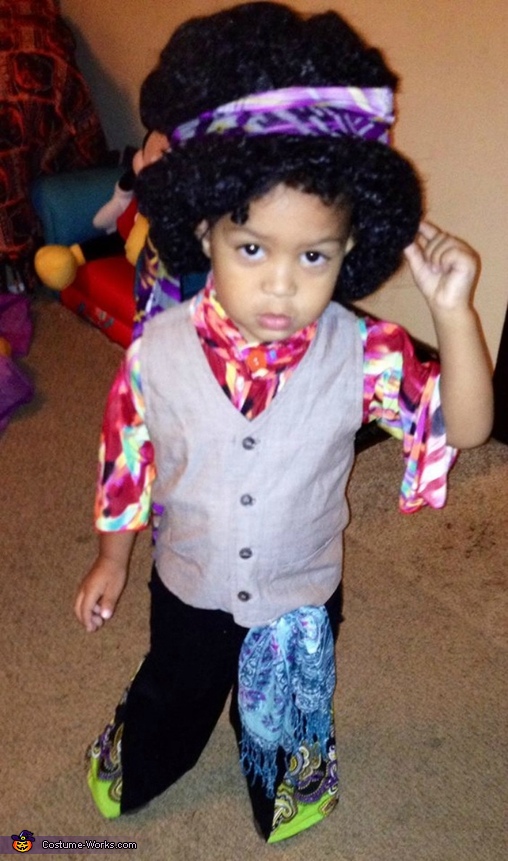 Lil' Hendrix is ready to rock
More views:
(click to enlarge)
A word from Leslie, the 'Jimi Hendrix' costume creator:
My son, Hendrix, is two years old. He is, Jimi Hendrix, this Halloween. The idea came because we got his name from Jimi Hendrix.

We made this costume by old clothes we had laying around the house. His vest is from his Easter outfit. His shirt was made out of a dress I wore when I was pregnant with him. His pants came from an old pair of his corduroy pants, and the bells were made from another dress I wore while pregnant. His belt is a head scarf, and his head scarf is made from an old shirt of mine. The only thing we didn't already have was his wig and it was $7.50 at Walmart. Not in picture is his guitar, which is a toy he got for his 1st birthday.