Jigsaw Costume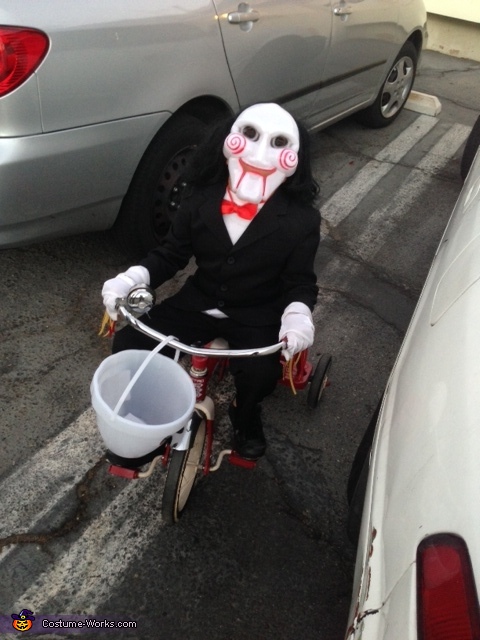 Want to play a game?
More views:
(click to enlarge)
A word from Brandi, the 'Jigsaw' costume creator:
This is my son as Jigsaw. Although he has never seen the movie SAW, he had seen this in the store and thought it was super creepy and wanted to be him. So I started the process of putting it together. I bought everything separate. The suit, the mask, and the bowtie from ebay. The gloves and the wig from the Halloween store (we just cut it and messed it a bit). The tricycle from Craigslist.

He was the hit of the block we trick or treated at. Riding his tricycle, ringing his little bell. Of course, he scared a few little kids, but he is falling right into his mommas footsteps of loving Halloween.