Jellyfish Costume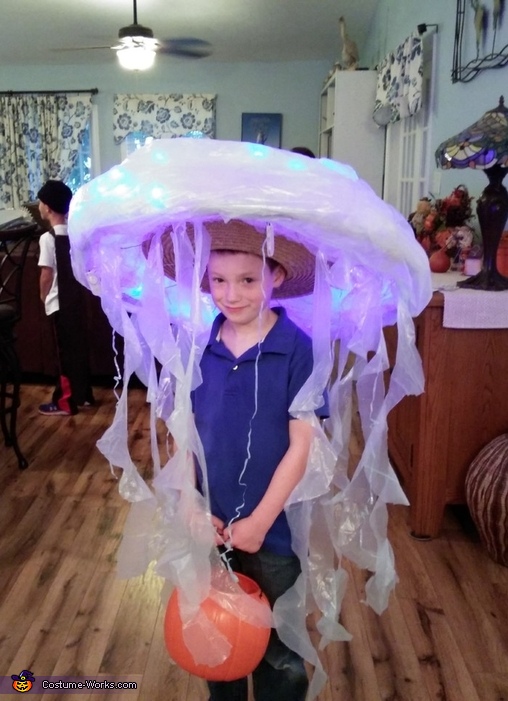 Jellyfish Costume
More views:
(click to enlarge)
A word from Jessica, the 'Jellyfish' costume creator:
A mom had a dream . . . could she get her whole family costumed for under $60, and could they all agree on a theme? Well that dream came true and our family had fun with their Ocean themed do-it-yourself costumes. Our oldest son wanted to be a jellyfish.
I bought a hula hoop at the dollar store ($2) and a straw hat at the thrift store ($1) and some mini battery operated LED lights from Amazon (about $10). With wire I attached the hula hoop to the hat to make a large circle and then built a dome out of bubble wrap that I had in storage boxes in our basement. I taped the LED lights on top and then covered the whole dome with a couple of thin, translucent trash bags. I cut a couple more trash bags in a spiral shape and attached them to the underside of the brim with tape to make the tentacles.