Jellyfish Costume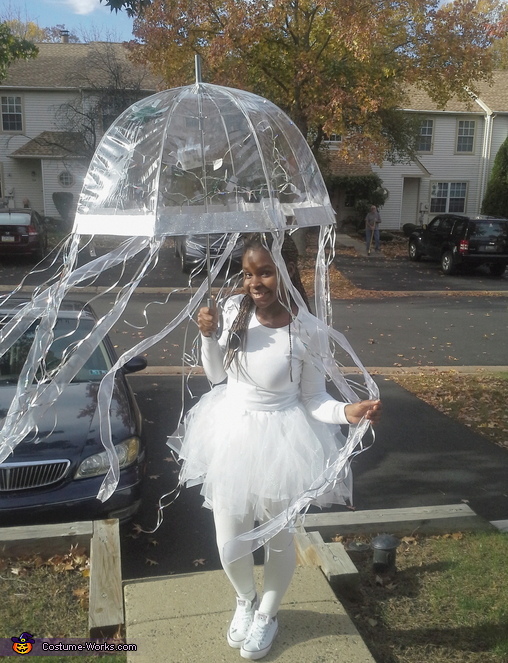 The lights are on but it's hard to see since it's daytime. It looks awesome when it's dark though.
More views:
(click to enlarge)
A word from Mbolle, the 'Jellyfish' costume creator:
I'm wearing the costume and the idea came to me after finding the concept on pinterest. I bought a clear umbrella,wedding ribbon that is wired,curling ribbon,battery powered led lights and tulle and elastic for my tutu. Then I just wore white clothing. Basically get the umbrella and tape the ribbons from the inside if the umbrella to your desired length. I used tape but glue could also work. I then taped the led lights all throughout the dome of the umbrella. The costume was a hit during my senior costume day and it's really creative and fun. It's also very unique so it'll get a log of buzz.