Jail LEGO Costume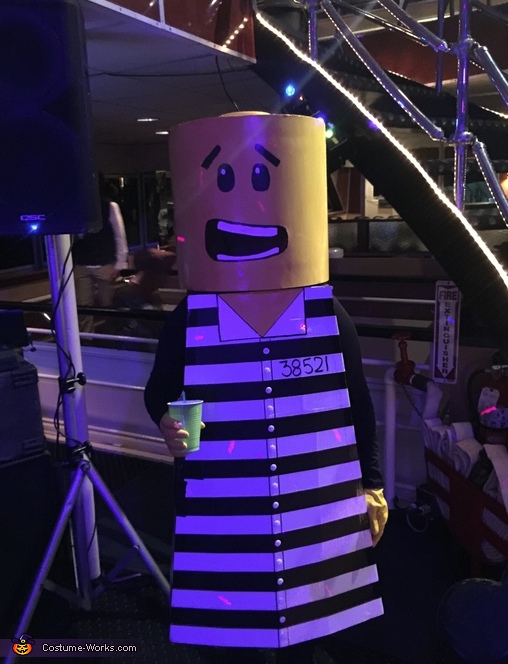 Jail LEGO Costume
More views:
(click to enlarge)
A word from Tina, the 'Jail LEGO' costume creator:
This Jail LEGO is worn and made by yours truly. I got the idea by looking through a bunch of pictures, wondering what would take the cake, and after narrowing it down to about 6 costumes, I decided on this one. I used corrugated board, poster board, foam floral wreaths, foam poster board, paint, LOTS of duct tape, hot glue, buttons, permanent marker, and a take out bowl from my Chinese food a few nights before. My "how-to" instructions... Not really sure how to put that down into words, I just kinda- did it. Lots of measuring, lots of cutting, lots of painting, and lots and lots of duct tape. The over-all cost was around $45, and about 6.5 hours of my time.

My mother used to make all of my Halloween costumes as a kid, and now that I'm 32 and she isn't here to make them for me anymore, I almost feel as if I'm channeling my inner mom. Only, I'm doing it better!!!!