Iron Man Mk XLII Costume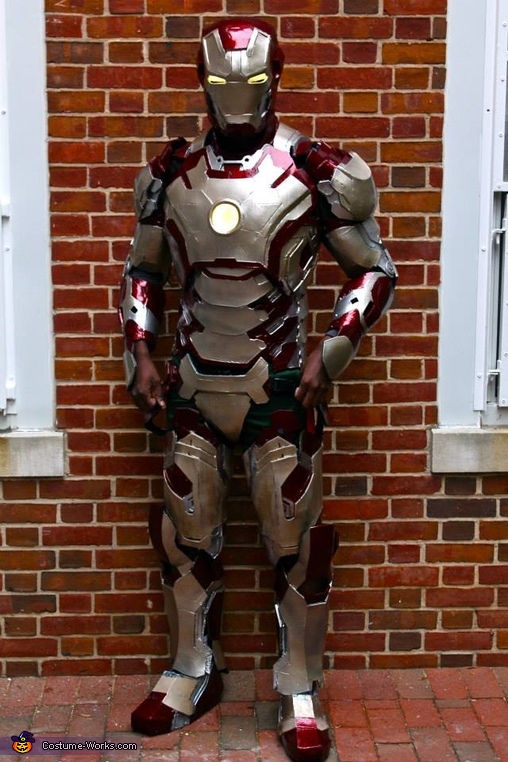 Iron Man, Mark 42.
More views:
(click to enlarge)
A word from Kuvonn, the 'Iron Man Mk XLII' costume creator:
Three years ago, I found a forum of people that specialized in making highly realistic costumes from superhero movies using a Japanese papercraft method called pepakura. As a life-long comic book fan, I was smitten with the idea of building my own suit - an Iron Man suit, to be specific.

I'm 18 years old now and in college, and after trying and failing four different times over the last few years to finish something, I finally gained the right momentum on this costume in March, and I finished it at 4am on Halloween! I did it first in my bedroom, then a classroom at school, and finally in my dorm room in college!

It is made of foam floor mats sealed and hardened with plastic resin. LEDs are used in the helmet and chest.

The hardest project I've ever undertaken, and it's finally done!