Iron Man Mark 4 Costume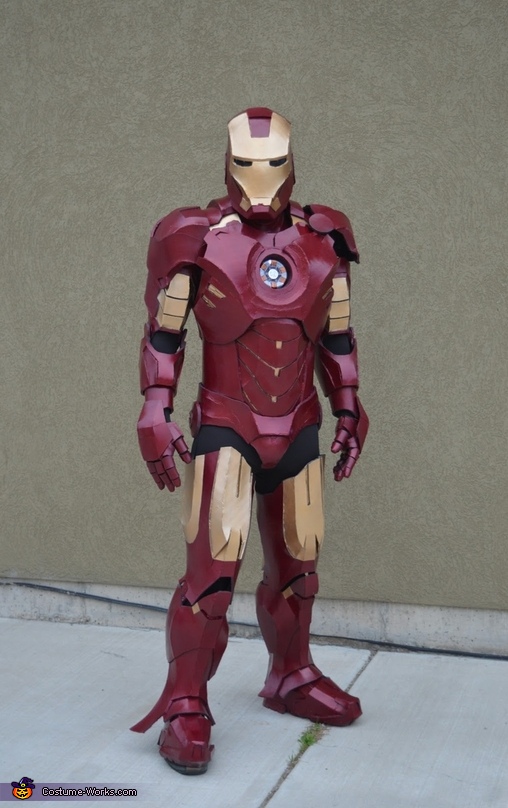 Iron Man Mark 4
More views:
(click to enlarge)
A word from Jacob, the 'Iron Man Mark 4' costume creator:
This is my Iron Man Mark 4 costume from the Iron Man 2 movie. Everything is 100% handmade by me, including the lighting system for the eyes, the hands and the chest piece. The hand lights can be turned on by simply raising my hands up like Iím shooting something. The suit is made with EVA foam and hot glue. Then spray painted with auto body paint.

I have always loved Iron Man. I am inspired by how he doesnít have super powers yet can still be a super hero. Back when I was a kid I attempted to make an iron man suit out of cardboard. This was a few years before the first movie was released. Everyone thought I was a power ranger because hardly anyone new who Iron Man was since it wasnít a movie.

I have been working on this costume for 14 months, starting last September and finally finishing this Monday (10-26-2015). I have actually never made a costume like this before, so this is my first time doing something this intense.

Some suggestions:

-Use materials you already have to cut down the cost. For example: My glowing chest piece is actually just the bottom of a Gatorade bottle with speaker wire and electric tape).
-Make sure you coat the foam with something before painting because it acts as a sponge and will just soak up the pain. I used Plasti-dip on my suit.

It was a blast making this, very time consuming but fun, and the results are phenomenal! Hope you enjoy it like I do!