Inside Out Costume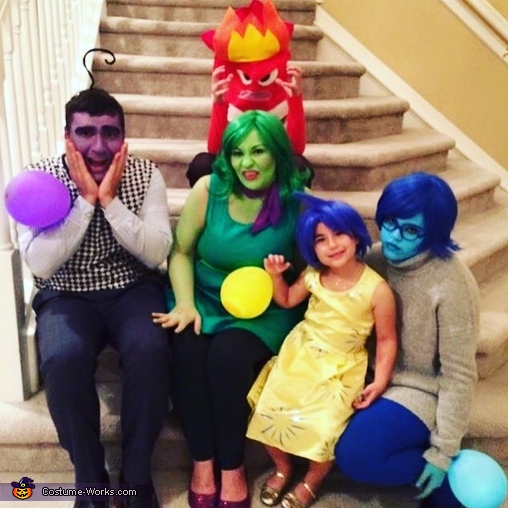 Inside Out Costume
More views:
(click to enlarge)
A word from Brittany, the 'Inside Out' costume creator:
Group Costume of Pixar's movie Inside Out

Sadness-(blue) sweater and pants from Forever21. Wig (ebay) paint (michaels)

Anger(red) --Amazon

Joy (yellow shirt)- Amazon and party city

Fear-ebay, michaels, (sweater vest was made from fabric of joanns)

Disgust- ebay, michaels. Amazon

Bing bong. (Baby) - made of fabric, felt and foamies

Rainbow Unicorn. - amazon.

We are the voices inside Rileys head. Bing Bong is Rileys imaginary childhood friend and Rainbow Unicorn was one of her favorite characters growing up and the emotions are in charge of their memory balls which are each of their colors (the light up LED balloons).