Cousin It Costume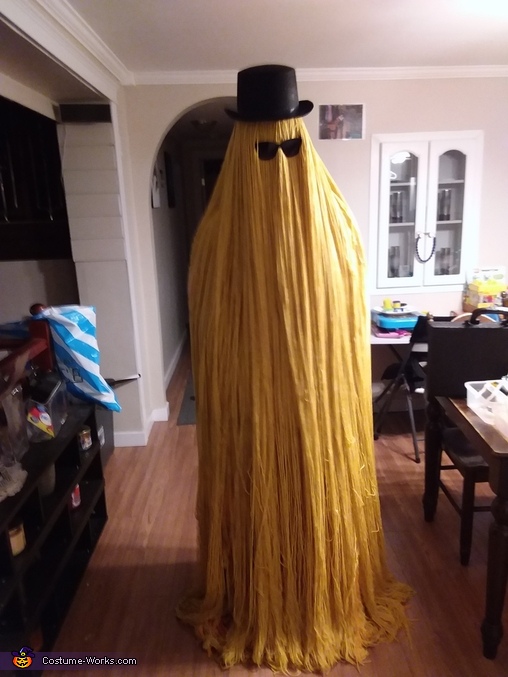 Cousin It (aka In Need Of A Haircut)
More views:
(click to enlarge)
A word from Joanna, the 'Cousin It' costume creator:
I made the costume myself. My husband is "modeling" them for me in the pictures! He went as lurch and thing! (I made thing out of paper mache and we made it so it would sit on his shoulder.) The cousin it costume is made out of yarn and took me weeks to complete! I first crocheted a beanie, and continued down the the face until about half an inch past my shoulders, (making sure to leave out the areas where your eyes and mouth will be) and then comes the fun part.... 🤯
Making the 12ft strands of yarn to attach to the modified beanie ONE, BY, ONE.... then added the glasses, and hat, my husband made the briefcase out of paper mache and coke cola flats definitely underestimated this project but it was worth every minute.