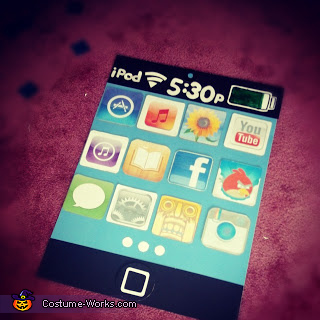 The screen of the iPod, using poster board and icons.
More views:
(click to enlarge)
A word from Keonte, the 'Human Apple iPod Touch' costume creator:
Since the day my son received his Apple iPod Touch as a birthday present, the two have been inseparable. When he came to me and said he wanted to be one for Halloween, I was...
Read more »