Human Pokemon Mew Costume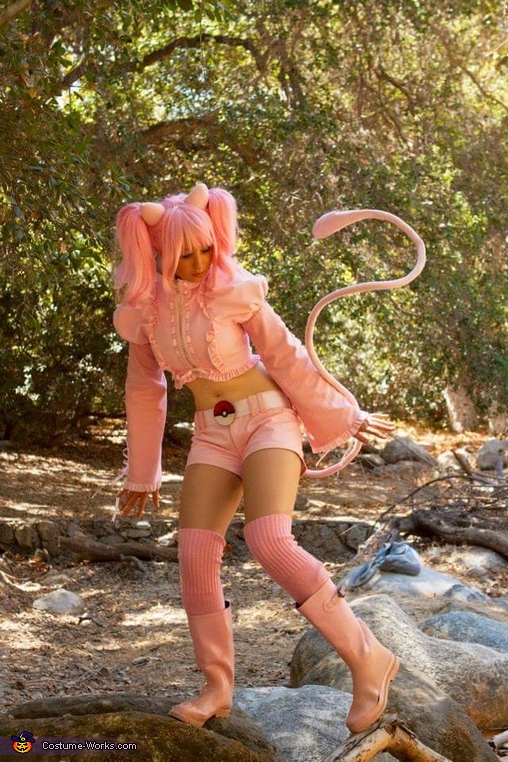 A wild Mew appeared!
More views:
(click to enlarge)
A word from Elizabeth, the 'Human Pokemon Mew' costume creator:
This is a human version of the Pokemon Mew, also known as a gijinka. I am wearing the costume, designed it, and made it all myself. Mew is a cute and shy Pokemon; I wanted to evoke it's personality when I designed the outfit, as well as my own fashion sense. I spent countless hours trying to get it perfect and wound up making it over 3 times. I made my own patterns from scratch and dyed white denim pink for the shorts. I put real grommets and lacing in the sleeves, handmade the ears with a little bit of buckram, and created suspender straps with interwebbing which I dyed pink. For the tail, I molded a 12 gauge wire and connected it to a canvas belt with boning to support the weight and keep it upright. The wire is flexible and I can reshape it as I like. It is only connected to the belt, not to my back and stays up all on its own. I feel really proud of my work here. I hope you like it! Please visit my facebook or instagram under Azayaka Cosplay to see my other costumes.