Hot Air Balloon Costume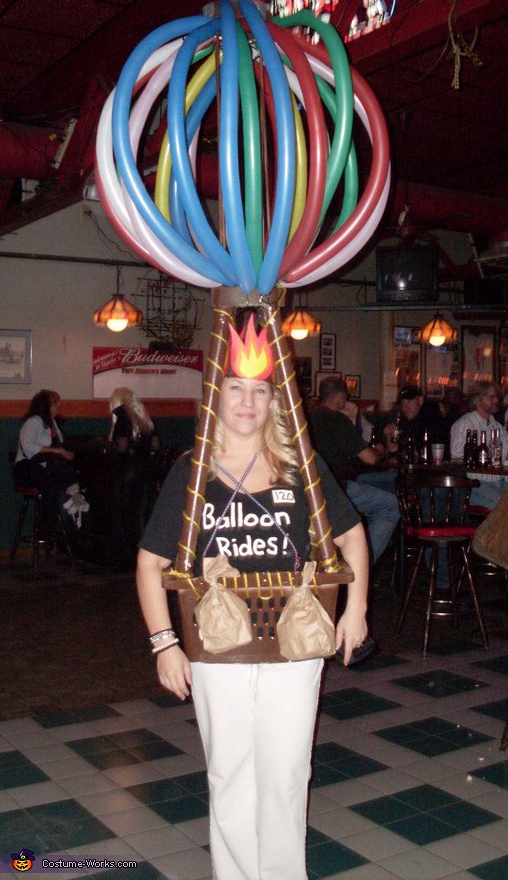 Anyone want a balloon ride??
More views:
(click to enlarge)
A word from Holly, the 'Hot Air Balloon' costume creator:
Myself and a large group of friends attend a costume contest every year and we usual go all out! After finding inspiration on the internet I decided to go as a hot air balloon. The costume was built using a laundry basket (with the bottom cut off), empty wrapping paper tubes for the poles, 2 craft circles (one to tie the bottom of the balloons to and another on the top to tie the balloons to), 4 long dowel rods, and a ton of long balloons! After a lot of duck tape and brown spray paint I finished off the costume with paper bags for the sand bags, yellow rope, and of course flames on the top of my head!