Homer and Marge Simpson Couple Costume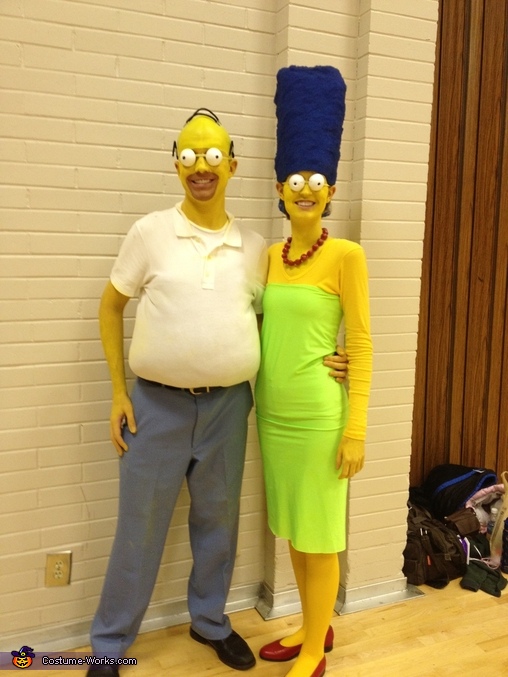 Homer and Marge Simpson
More views:
(click to enlarge)
A word from Kristy, the 'Homer and Marge Simpson' costume creator:
My husband and I are huge Simpsons fans. We got this idea online but thought we could improve it. We loved the result.
Homer: Blue pants with pillow stuffing (thrifted), white shirt (thrifted), yellow swim cap with pipe cleaner for hair, dark foundation for beard, and lots of yellow body paint.
Marge: I made the hair out of cardstock and quilt batting that I spray painted blue. My dress was just green fabric (Joanne's) that I sewed into a tube. The shoes were a glorious thrift find as was the necklace. I did have the spray paint the necklace red. The hardest part were making the eyes. We hollowed out Styrofoam balls and glued black mesh lining so that we could see. We then glued the eyes to an elastic band we could put over our head. It was a lot of work but it turned out pretty great.