Hitchcock's Psycho Movie Costume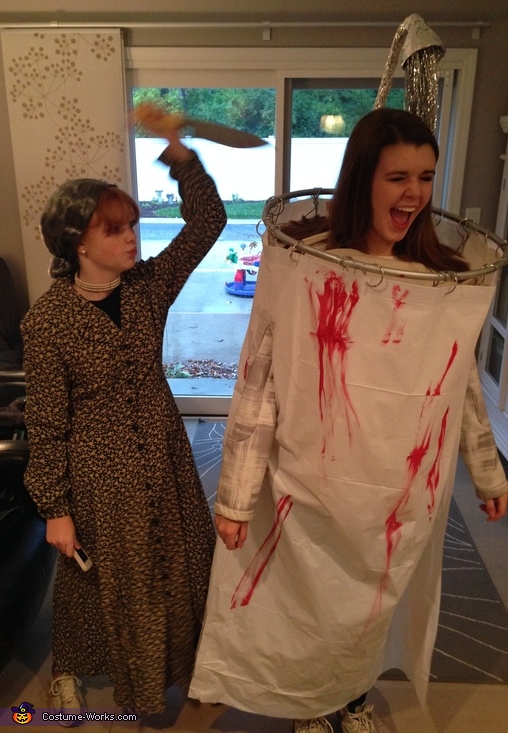 A Hitchcock Halloween!
A word from Amy, the 'Hitchcock's Psycho' costume creator:
My daughters, Emma (12) & Olivia (14), saw the movie 'Psycho' last summer and loved it! So this Halloween they went as Marion (in the shower) and Norman/Mother. The Norman/Mother was very easy ~ I lucked out with a great find at Goodwill for the dress, added an old lady wig, some pearl jewelry, & a knife ~ and she was done! The shower was a bit more challenging ~ especially since I usually make everything the day before! I had a round pop up hamper & attached a hula hoop (cut to size & painted silver) with eight wire hangers. The shower pipe shape was done with a hanger (covered in bubble wrap to make fatter) & the shower head with some empty plastic food containers & covered the whole thing in foil. The shower spray is Christmas tinsel (only time I've ever been happy to see all the Christmas stuff out early!). I used O rings to attach a shower curtain & splashed some red paint on it. Emma played the Psycho theme music from her phone to set the mood!