Henry the Train Engine with Engineer Costume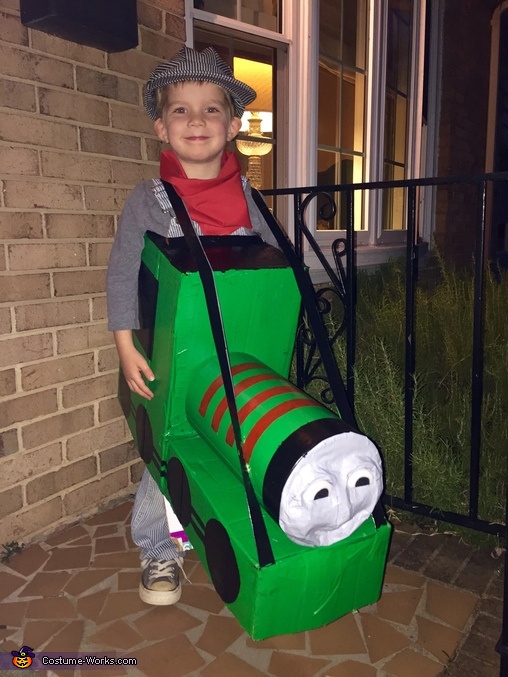 Ready to Trick or Treat
More views:
(click to enlarge)
A word from Emily, the 'Henry the Train Engine with Engineer' costume creator:
This costume was worn by my 3.5 year old, Jack Henry. He chose to be the "Henry" engine from the Thomas and Friends series because "Henry is part of his name". I made the engine out of a cardboard diaper box, a cardboard amazon box, the container for our Lincoln logs, some paper mache, duct tape and paint. The face was constructed from a mason jar ring cut in half to create eyebrows, newspaper bunched up to create cheeks and I used Mr. Clean Magic Erasers cut into the shape of eyes. I did not spend any money on this costume as we already had everything needed. I even mixed my own green paint to match the Henry engine color! My son LOVES trains so he already had the overalls and engineer hat.
I have great memories of wearing homemade Halloween costumes every year that my mom would make. I wanted to create that same experience for my son, so it was fun to work on this together.
Happy Halloween! Now it is time to plan next year's costume!