Heath Ledger Joker Costume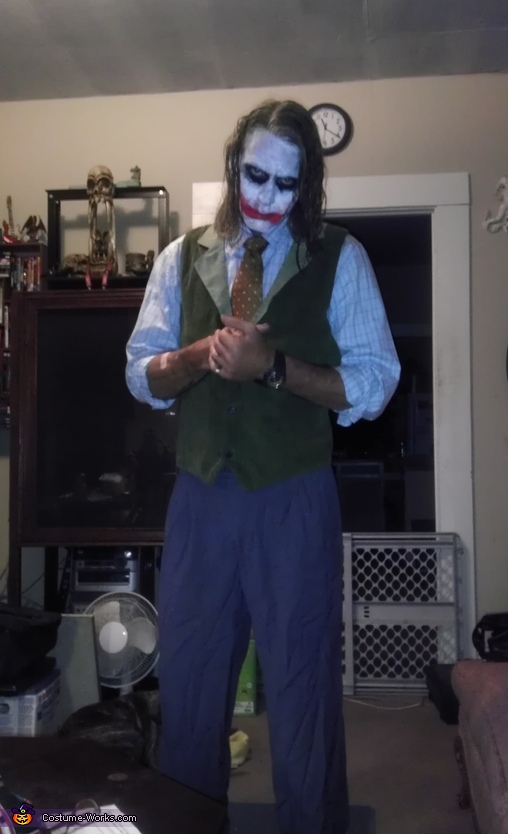 'wait till they get a load of me' Heath Ledger, TDK.
More views:
(click to enlarge)
A word from John, the 'Heath Ledger Joker' costume creator:
I am wearing my costume. I chose this because it was a challenge. I really liked Heath Ledgers portrayal of the Joker. I shopped every 2nd hand clothes store I could find in search of the right style of clothes. After buying a few different articles of clothes I refined the style to more closely mimic Mr. Ledger. Sewed the lapels on the vest, died it green (actually green and yellow together), found the perfect coat(although dark blue I died it red and got purple). The scars are made of scar putty, I cut my hair, shaved my face, and the rest is in the pictures. I created the whole costume and makeup for about 25 bucks. I hope I did Heath Ledger right in my portrayal.