Heat Mizer and Snow Mizer Costume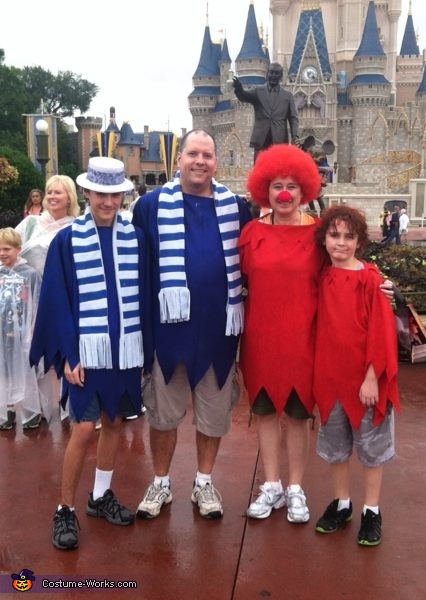 Heat Mizer and Snow Mizer
A word from Vickie, the 'Heat Mizers and Snow Mizers' costume creator:
My family attended a Halloween Party at Disneyworld 2012 and are dressed as the Heat Mizer (me), the Snow Mizer (my husband), and their minions (our two boys). These are characters from the movie The Year Without a Santa Claus - a favorite from our childhood!
I made these costumes at home. They are simple sheaths that were worn over clothing. I am wearing a wig, my son has red hair spray, and the snow mizers have scarves and hats (my husbands blew away before the pic was taken).
We had a great time!!