Headless Girl Costume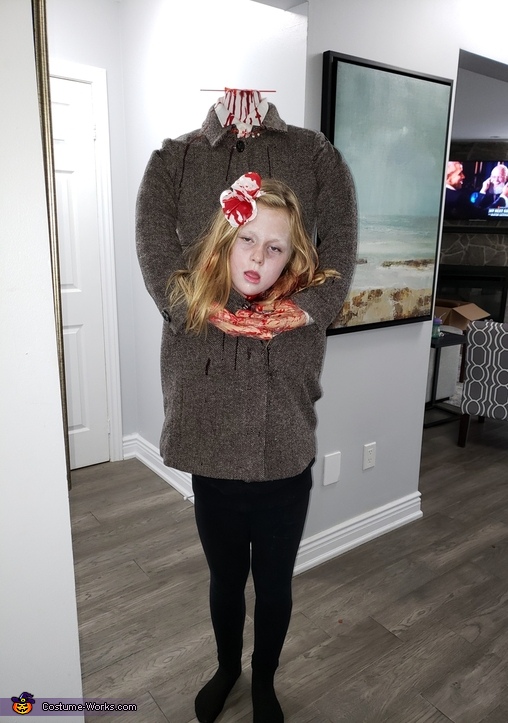 Headless Girl Costume
A word from Chris, the 'Headless Girl' costume creator:
My daughter Mia is wearing the costume. We made it for her to go to her friends halloween party. We didn't expect it to turn out so well. She is 10 years old and wearing a women's coat with her head stuck through the middle of the button up coat.
She is wearing a backpack and then we filled the coat up on top of the back pack to raise the body and stabalize the upper portion. The neck is made of a bowl with a leotard overtop and decorated to look like a severed neck. The hands are just fake hands picked up from the dollar store.