Headless Couple Costume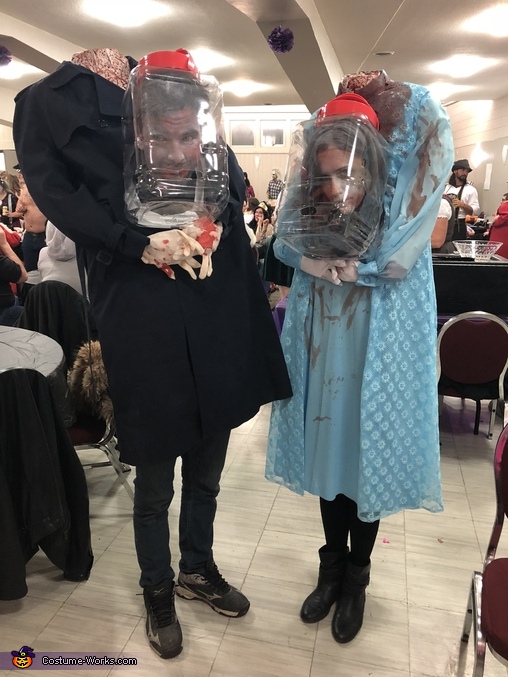 Headless Couple Costume
More views:
(click to enlarge)
A word from Nicole, the 'Headless Couple' costume creator:
My boyfriend Sean and I are major Halloween peoples, it is our Christmas every year we try to new ideas. This year we are headless zombies with heads in a jar.
We duct taped our torso while wearing an old shirt. After we papermached the duct taped sculptures. Using pieces of light wood we taped it onto the dried boys and also duct taped the pieces of wood to the inside of a backpack. That we easily wore so it would sit above our heads. While wearing it we dressed them and cut a slit in the clothing just big enough for our head to go through. After we added contacts and makeup for effect and of course a jar!