Head on a Platter Costume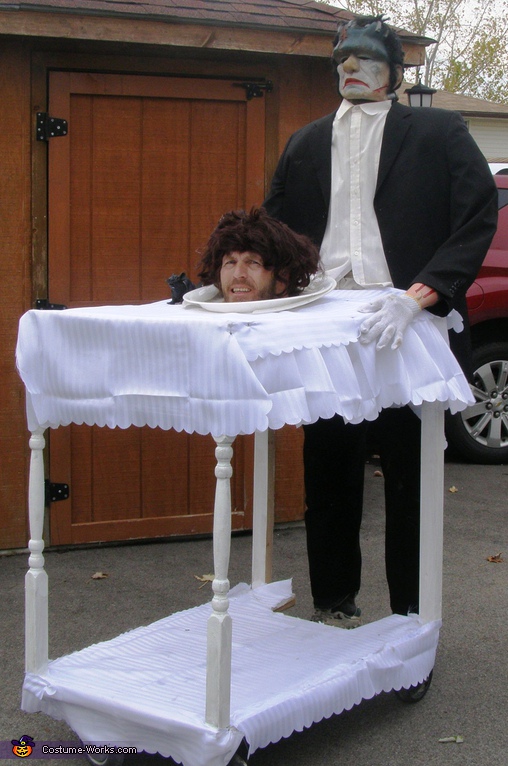 Head on a platter
More views:
(click to enlarge)
A word from Bruce, the 'Head on a Platter' costume creator:
franky moves talks dances and appears completely human in a mask ,.everything is controlled from under the table with levers and a cd walkman with key sayings befitting the questions people usually ask him. The costume is huge fun and is the absolute life of the party.
Designing and building it was a challenge because of the ergonomics to be able to wear it all night. It took a couple try's before I got it right and ended up having to fasten franky right to my hips to give the completely real appearance.