He-Man and She-Ra Costume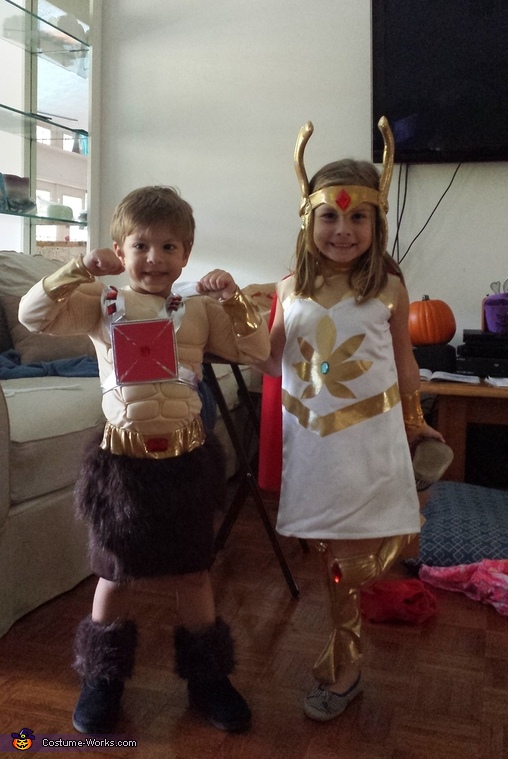 He-Man and She-Ra Costume
A word from Emily, the 'He-Man and She-Ra' costume creator:
With the recent cancelation of our cable our children were "forced" to watch shows other than their normal Disney channel or Nickelodeon favorites. Thus began their obsession with He-man Master of the Universe and She-ra Princess of Power. When told that He-man and She-ra were brother and sister their decision was final. That is what they wanted to be for Halloween.
The costumes are made up of fabric, craft foam, stuffing, fake fur, jewels and lots of time. We purchased glow swords from the dollar store to not only accent the costumes but to help with trick or treating.