Harry Potter Family Costume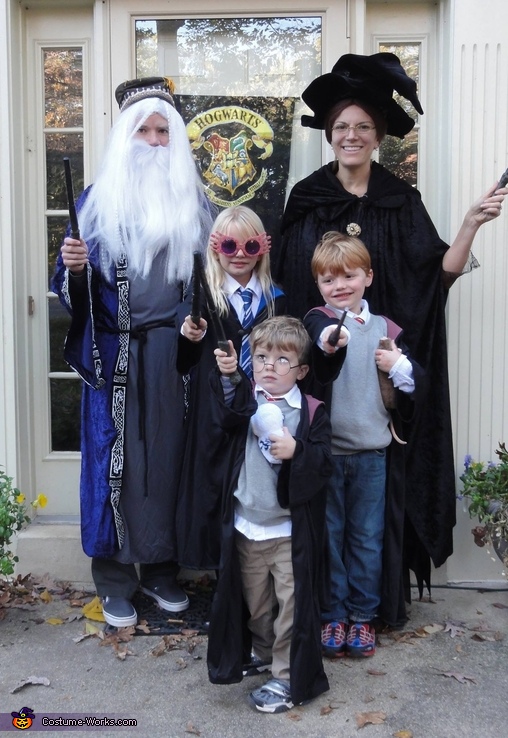 Harry Potter Family
A word from Alyssa, the 'Harry Potter Family' costume creator:
This is an annual tradition...we plan and talk about "what we're going to be for Halloween" all year long. We finished reading the Harry potter series to the kids this year...so it was a done deal. Just love this time of year and seeing all of the cool costumes families come up with on this website!
Mom is professor Mcgonagall, dad is Dumbledore, sister is Luna Lovegood, and the boys are Ron and Harry!