Harley Quinn Suicide Squad Costume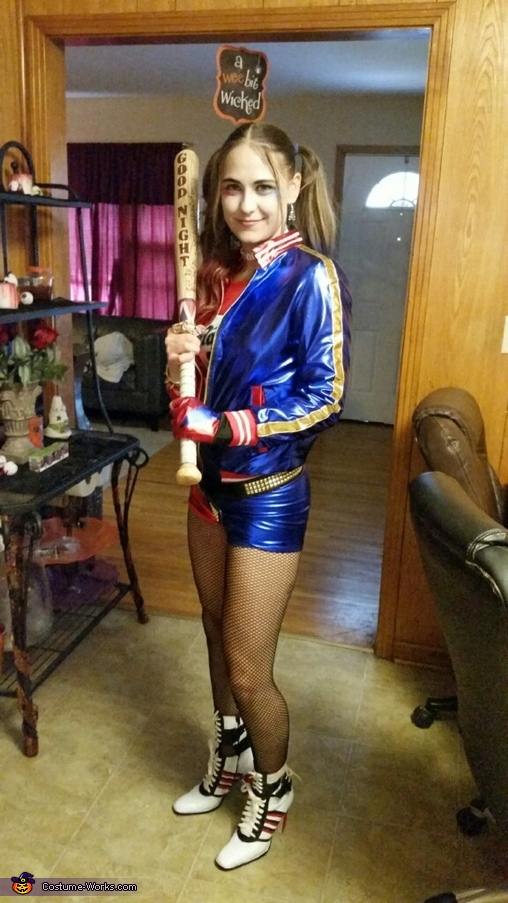 Harley Quinn
More views:
(click to enlarge)
A word from Patti, the 'Harley Quinn Suicide Squad' costume creator:
I chose to be the suicide squad's version of Harley Quinn! The vibrant blue an red little shorts an jacket, with the infamous bat, necklace and much more... Including the shoes which I homemade,
With help from a friend, out of a pair of my mother inlaws old leather boots! It was time consuming but I also believe that could of been because I have three young son's who keep me quite busy. It was very inexpensive since I already have the acrylic paint and basic materials I need to create the perfect Harley Quinn boots, which made it worth it! I googled picture's of the shoes from the movie and screen shot them an used those as a guide. I did cutting, hot gluing, painting and relacing! The rest of the out fit i ordered online and or found at local shopping centers! I did my make-up an hair using various kinds of Halloween make-up and regular make-up and temporary hair color (spray cans) and walla, the perfect Harley Quinn Halloween costume!