Guess Who Characters Group Costume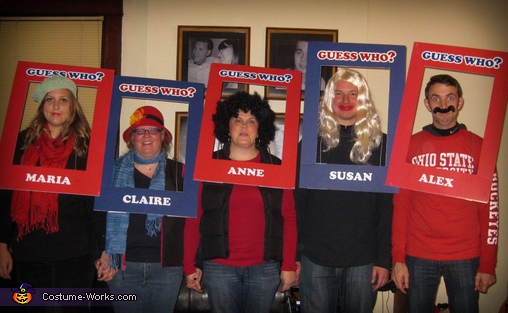 Guess Who Characters!
A word from Eric, the 'Guess Who' costume creator:
Me and 4 of my best friends had the brilliant idea to go as characters from the classic 90's board game, Guess Who?
It's simple foam board--cut out with wire attached over our shoulders as harnesses. The others accessories (hats, wigs, etc) were found at various Craft stores.