Green Army Man Costume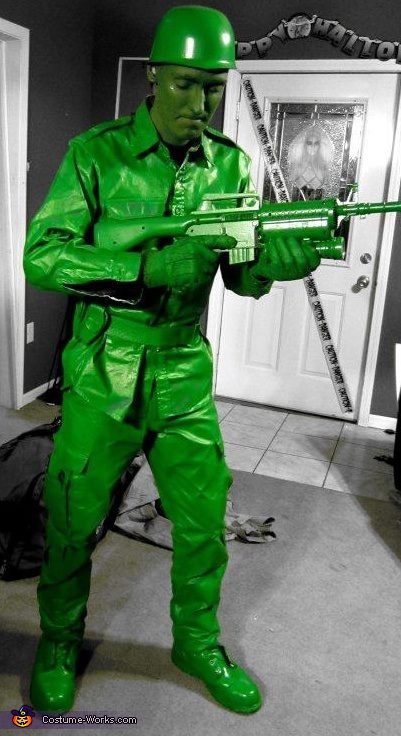 Green Army Man
A word from Nathan, the 'Green Army Man' costume creator:
This was my costume this year for Halloween. I used primer to coat an old work uniform I had and then used a shiny green paint to give it all a plastic look. I also primed and painted gloves, boots, a belt, helmet, and a toy gun. White and green face paint made a great color for my face.

Throughout the night on Halloween weekend, I would strike the various traditional army poses that the small children's toys are in!