Great Presidents Group Costume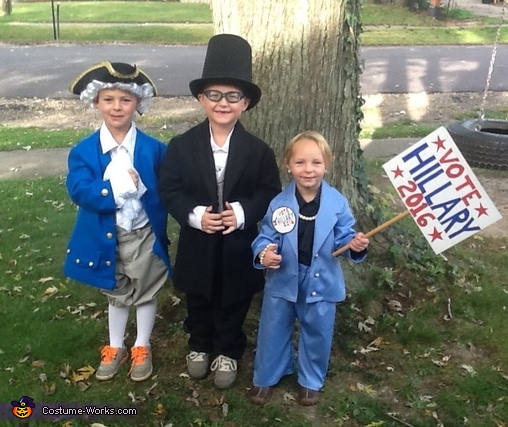 Great Presidents!
A word from Sarah, the 'Great Presidents' costume creator:
In our house we're history buffs and strong Femenists so this idea was a no brainier! I only sew once a year so I try to make it count! Henry age six is president Washington, Sylas age 6 is president Lincoln, and Eleanor age 3 is a hopeful Hillary Clinton!