Big Bad Wolf / Grandma Dog's Costume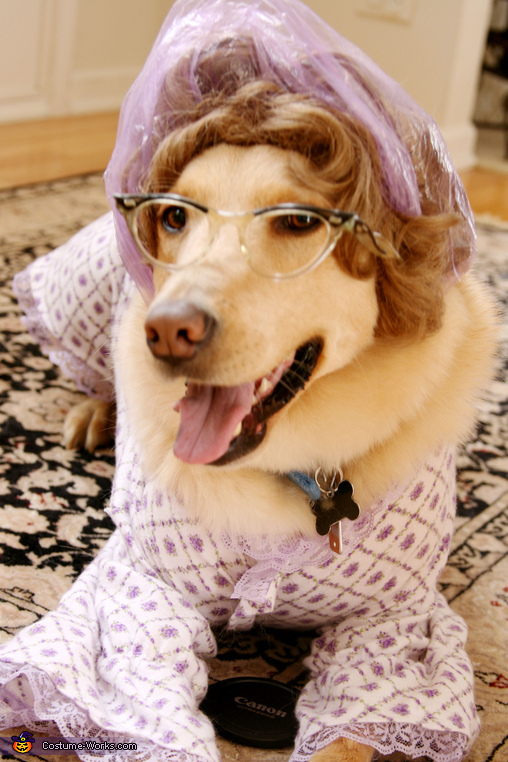 Quincy as The Big Bad Wolf in Disguise
A word from Judi, the 'Grandma' costume creator:
My, Grandma! What big teeth you have!
Our very own Big Bad Wolf is none other than Quincy. Quincy's nightgown was a pattern created by me. He is wearing a wig held on by elastic with a shower cap sewn into the wig. The specs have no glass and were a fabulous garage sale find.
Quincy's human brother and sister dressed up as none other than Little Red Riding Hood and the Woodsman.