Good Guy Chucky Costume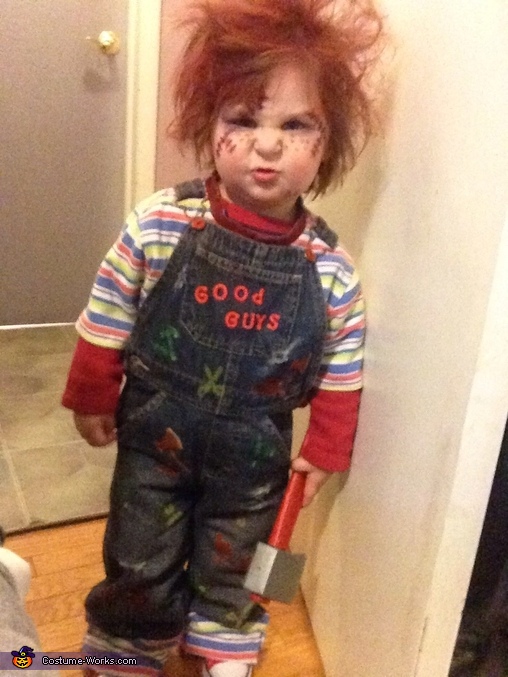 'Good guy' Chucky!!!
More views:
(click to enlarge)
A word from Christina, the 'Good Guy Chucky' costume creator:
This is my soon to be 2 year old son! He is the happiest toddler ever but sometimes he would make these mean faces and it looked just like chucky! So I thought it would be great idea to dress him up as the "good guy".....such an easy costume to make!! I went to Walmart and bought overalls and painted little axes and scissors on them,bought some red shoes from family dollar,spray to spray his hair red and put fake scars on his face...we found the striped shirt at a thrift store and it was a little big so I was able to cut the shirt and use part of the material for the bottom of the overalls that you roll up..and it turned out great!