Gogo Tomago Costume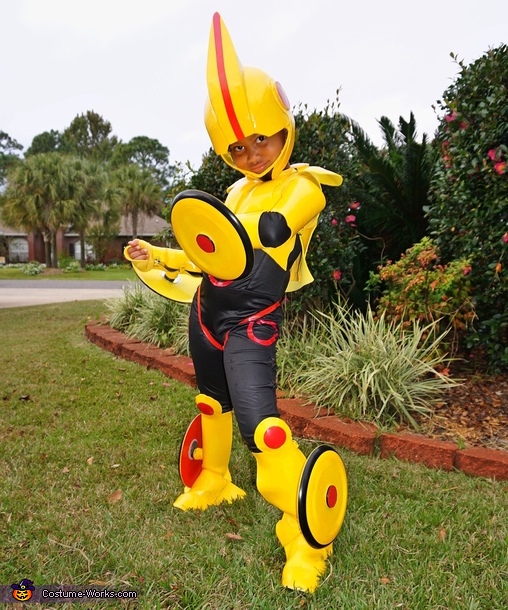 Handmade Gogo costume for my daughter
More views:
(click to enlarge)
A word from Nikina, the 'Gogo Tomago' costume creator:
My 5 yr old daughter wanted to be Gogo from Big Hero 6. I couldn't find any costumes so I went on Pinterest and found a tutorial and made her this costume. I used Eva foam, frisbees, hot glue, bondo, spray paint, electrical tape, magnets and other items to create this look. She loved it which was all that mattered!

Our whole family dressed up as characters from Big Hero 6, and I also handmade Wasabi's costume with similar items from Gogo's costume. Hiro and Baymax 2.0 were purchased online.