Gizmo & Stripe Costume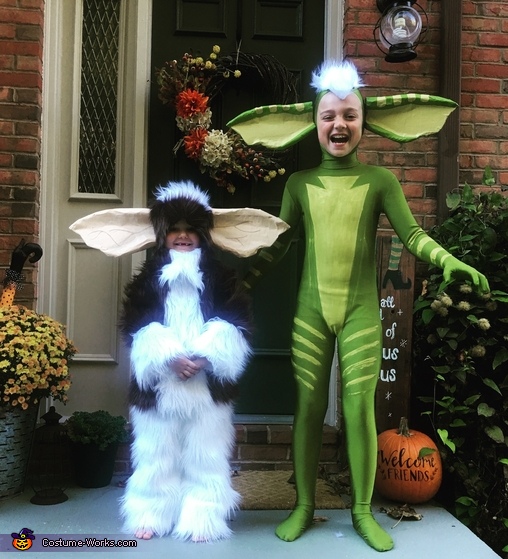 Gizmo & Stripe Costume
A word from Sara, the 'Gizmo & Stripe' costume creator:
Here is my daughter, Harlow (4) as Gizmo, and my son Gunner (9) as Spike! My daughter LOVES Gremlins, and she packs a Gizmo doll wherever she goes. Her brother is being a great sport this year. ;-)

The Gizmo pattern actually came from a Wizard of Oz loin costume, and I modified it as a gremlin. This is the first time I have EVER followed any sort of pattern. Spike is a green skin suit, and I painted his markings. Both sets of ears are paper mache, using cardboard, expand foam, newspaper and modge podge. I have roughly $80 in Gizmo (pretty fur is a little pricey) and $30 in Spike.

Happy Halloween!!