Girls Gone Wild Costume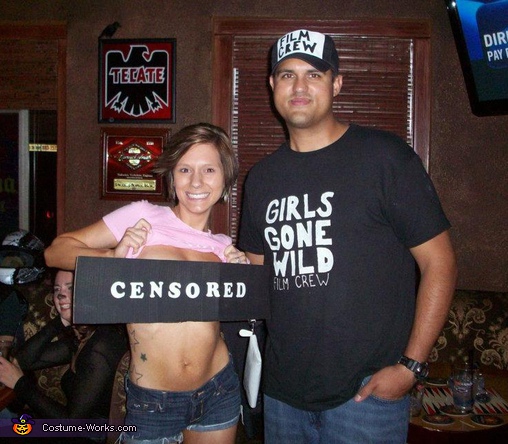 Girls Gone Wild Commercial lol.
A word from Cyndi, the 'Girls Gone Wild' costume creator:
I (Cyndi) am wearing the girls gone wild costume, and my husband is wearing the film crew costume. I made this costume for less than $16.00, and all with supplies from Walmart. I first bought a nude tube top, a piece of cardboard, some black and white craft paint, and a black t-shirt for my hubby. I then painted it all, and hot glued my sign to my tube top, andmy hubby's sign to his black hat. He carried around our home video recorder all night, and needless to say it was a HILARIOUS HIT!!