Ghostbusters Family Costume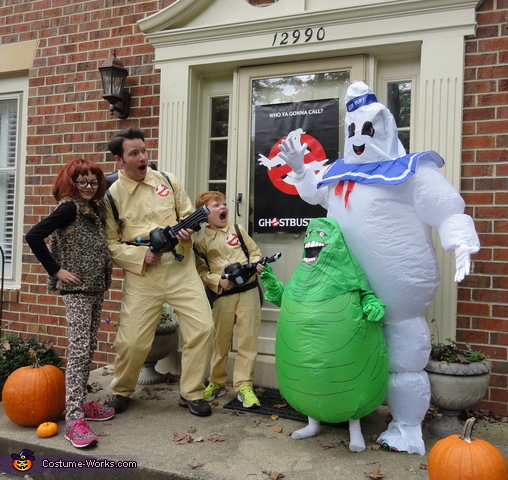 Ghostbusters!
A word from Alyssa, the 'Ghostbusters Family' costume creator:
This is a family tradition and every year we decide on a family theme for Halloween. It's definitely getting more difficult as the kids are getting older and have more opinions, but we've managed to stick with it so far.