Ghostbuster Costume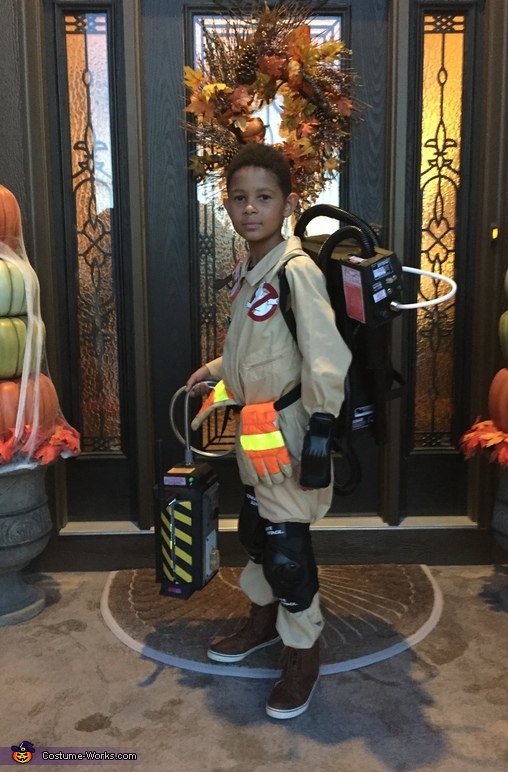 Ghostbuster side view
More views:
(click to enlarge)
A word from Latisha, the 'Ghostbuster' costume creator:
My son Devan is wearing his Ghostbusters costume. He has loved all of the movies and with the movie released wanted to show off his ghost catching skills! Took multiple Pinterest posts and made the Proton Pack and gun, the trap, and the name badges.

Entire costume less than $100 and used a lot of items in my junk drawer. Red, black, gold and silver spray paint, gaffer tape, 2 electrical boxes, plastic bowls from a popular noodle company, screws, knobs, Soda bottle caps, styrofoam, wiring cover/hose, gun straps because I didn't have an old backpack to use, yellow mini masking tape, pvc pipes, stretchable cord, super glue, hot glue gun, a drill, a couple of LED lights for inside the trap, cardboard, cardboard and more cardboard!

I recommend attaching as much as you can before spray painting. Otherwise getting everything to stY in place will need to be done with screws, etc.