Gepetto and Pinocchio Costume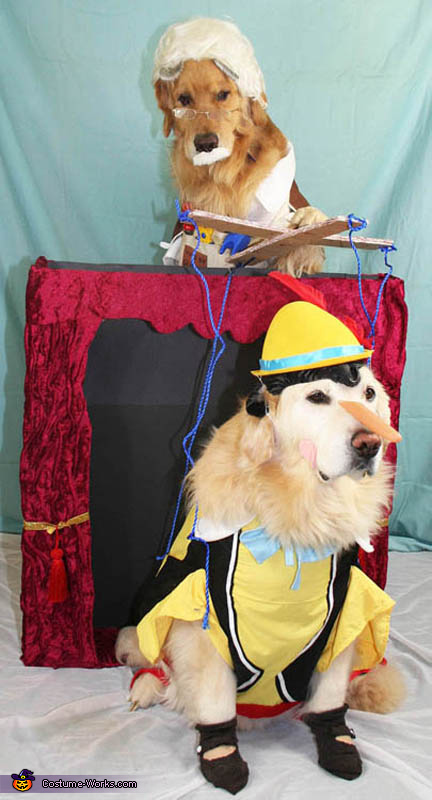 Gepetto Pulls Pinocchio's Strings for Halloween Show
More views:
(click to enlarge)
A word from Bonnie and Beth, the 'Gepetto and Pinocchio' costume creators:
Phoenix is Gepetto, the puppeteer, and his real little boy Pinocchio, played by Aladdin, just wishes he didn't have any strings. Gepetto is manipulating Pinocchio's marionette crossbar with his paw so he can help him put on a show for Halloween before Pinocchio's nose grows too long.
Pinocchio and Gepetto's clothes were hand-sewn. The hats and wigs were purchased and adapted to work with the costumes. The shoes Pinocchio is wearing were made from socks which were cut and pieces of craft foam were glued on. We also made the stage from a cardboard box and Pinocchio's crossbar out of foamboard. We added strings to make the marionette complete.