Game of Thrones Costume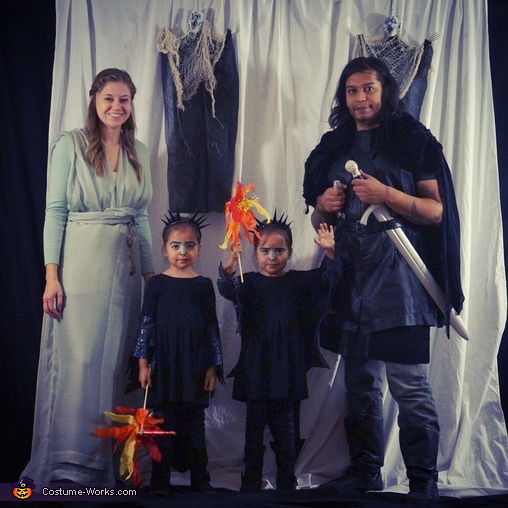 Winter is here!!!!!
A word from Shaun, the 'Game of Thrones' costume creator:
I'm Aegon Targaryen went to a thrift store purchased a trench coat for my clothing just cut it up and wore it backwards with a fury vest and crinkly skirt for my coat! My wife purchase some curtains for her mother of dragons wear! With my twins her last two dragons! Their dragon suit was made from some material from hobby lobby!