Frozen Sisters Anna and Elsa Costume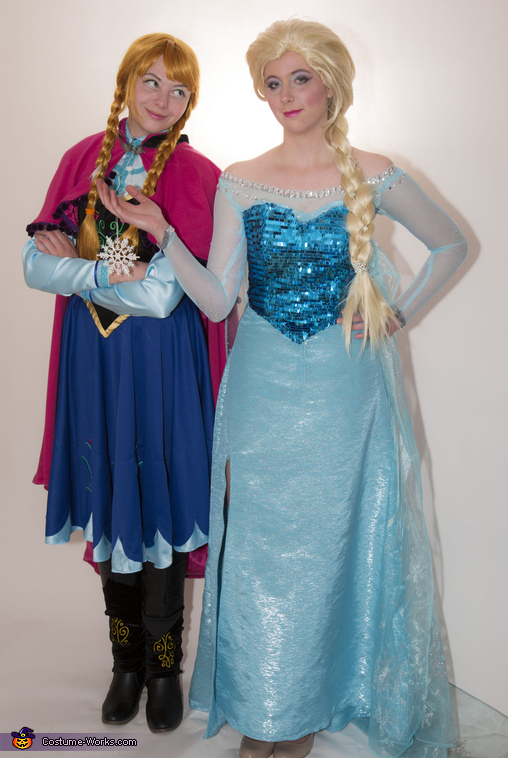 Frozen Sisters - Elsa and Anna
More views:
(click to enlarge)
A word from Deena, the 'Frozen Sisters' costume creator:
Hello there! My name is Deena, I'm 17 and I made both Disney "Frozen", Anna and Elsa costumes from scratch. My older sister is dressed as Elsa and I am dressed as Anna.
For Elsa I used the Frozen dress pattern. Both the light blue main dress and the sequin top are corseted, the sleeves and cape are attached to the sequin top.
For Anna I made a circle skirt with an elastic waistband, and embroidered the designs on it. I made my own vest pattern (with the help of my sewing teacher, Thanks Stephanie!). For the cape, I used the Frozen pattern (later I'm going to add pockets on the inside) and for the blue shirt I found a short-sleeved sleep-shirt and added longer sleeves, a collar, buttons and the trim. I embroidered Anna's boot designs on pieces of velveteen and made boot covers. My mom did all the makeup, doesn't it look great? Thanks Mom! these costumes are so much fun to wear! I hope everyone else likes them as much as I do! :D
Also, another thing that makes these costumes super fun to wear is that our real-life great great grandmothers from Sweden were named Elsa and Anna!