Olaf Costume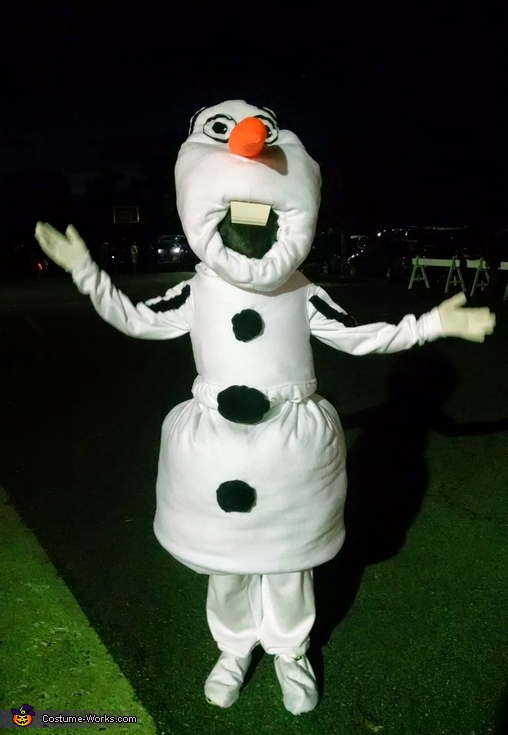 Olaf - He gives warm hugs
A word from James, the 'Olaf' costume creator:
As my son Aaron grows older his costume ideas have grown with him. This year will be his last at his current school and he wanted to go out in style at the school's annual Trunk or Treat event.

I found the idea online, but I do not have the talent to create what she had done. Before this year I never knew how to use a sewing machine - and still can only do a straight line.

I won't put in all the details, if you want them you can reach me by email. Basically I took a white flannel hoodie and sweat pants and sewed white flannel pieces to them and stuffed it.

The head took a while. I basically taped and tied flannel to a construction helmet and stuffed it till it looked okay. Getting the nose to stay on was a pain.