Frankenstein Costume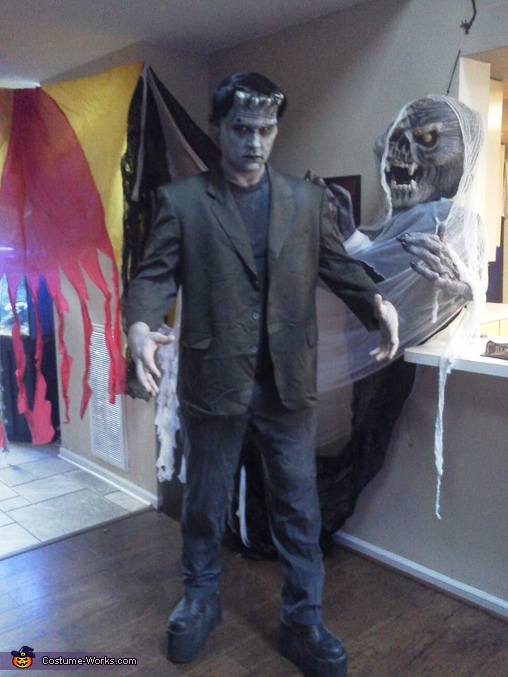 Is he real? Why yes he is!
A word from Bonnie, the 'Frankenstein' costume creator:
My husband and I love Halloween. Here he is as Frankenstein. The idea came from his height...I try to put him in things he can pull off well do to his size. So naturally Frankenstein was a good fit. All clothing came from thrift store. Dirtied them up well with sawdust and baby powder and a little green spray paint. Then stuffed in a bag to get good amount of wrinkles... face makeup liquid latex and foam for the forehead. cheap cream makeup green and gray black eye shadow and black fingernail polish. boots I bought new but aged them up with sandpaper and spray painted them with gray primer then flat black and while still a tad tacky i dusted them with saw dust and baby powder then brushed off lightly.