Forrest Gump & Co Costume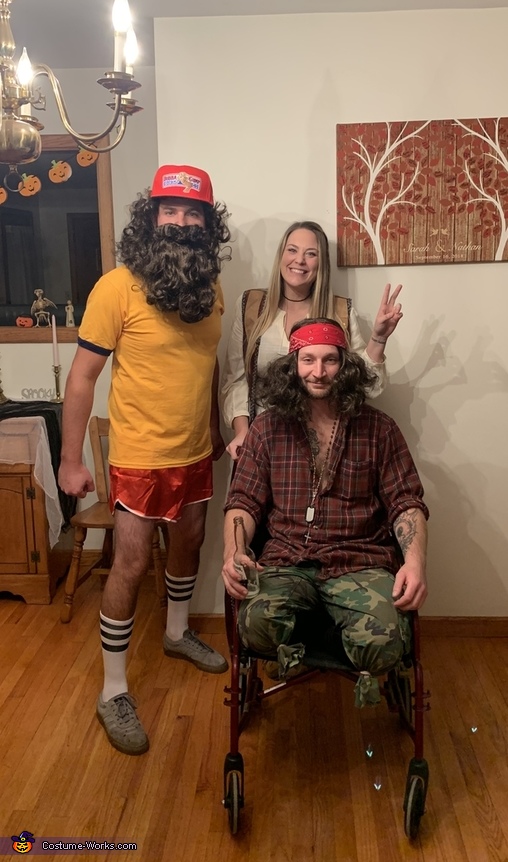 Life is like a box of chocolates!
A word from Gabriele, the 'Forrest Gump & Co' costume creator:
Myself as Jenny, my boyfriend as Forrest and our friend as Lieutenant Dan!
One of our favorite movies! So simple to make! Forrestís whole outfit from Amazon all purchased separately. Jennyís is a white top and vest with long hair and a braid! Lt. Danís was a flannel he had, camo pants from the goodwill, cut across the back of the knee of the jeans and put leg through there, then trim the bottom of the leg of pants off and tie with a hair tie! Wig from amazon!

So much fun to make and do!!!