Forrest Gump carrying Lt. Dan Costume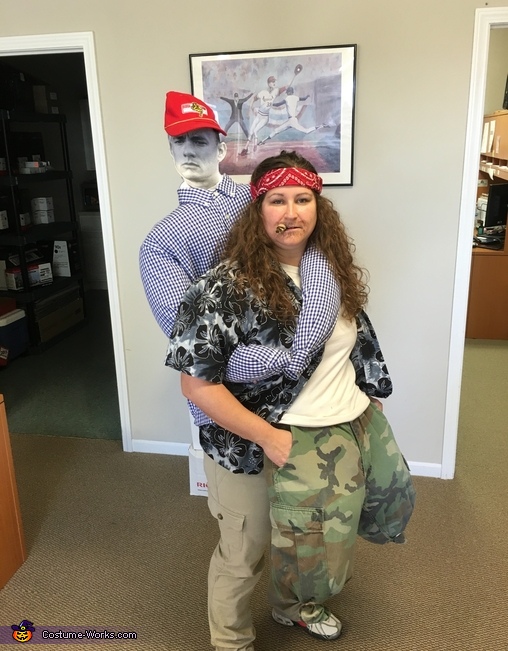 Forrest Gump carrying Lt. Dan Costume
More views:
(click to enlarge)
A word from Jenn, the 'Forrest Gump carrying Lt. Dan' costume creator:
Jenn Falkenhain is wearing the costume. Imagination, wanted to do more than one character.
My legs are in the khaki pants. I used a yard stick to hold up "Forrest". The yard stick was stuck in the back of my pants and the shirt was stuffed with a pillow and newspaper. Forrest is wearing a Bubba Gump hat. the belt around Lt. Dan's waist is zip tied to the belt loops of the khaki pants. I rolled up a toilet paper tube for the cigar.