Eustace and Muriel Costume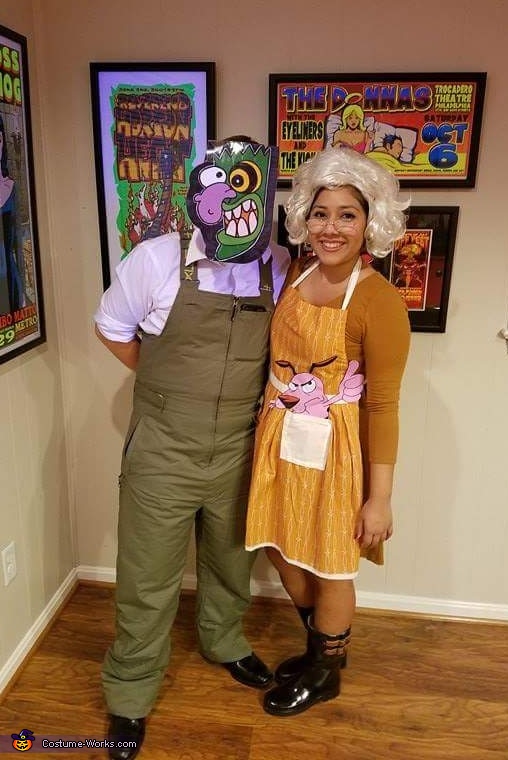 Eustace and Muriel Costume
More views:
(click to enlarge)
A word from Carolina, the 'Eustace and Muriel' costume creator:
We interrupt this program to bring you Courage the Cowardly Dog Show starting COURAGE the cowardly dog!

My boyfriend and I thought it'd be a great idea to dress up as characters from one of our favorite 90's cartoons! For Eustace, all it took was some green overalls, black dress shoes, and brown hat, and glasses. The mask was the most difficult. After some trial and error, we decided to make it simple and draw/paint the mask, laminate it, and stick it to a strap to fit around his head. For Muriel, I had to find a dress, get an apron, use my black rain boots, glasses, and a white wig! I really wanted to have Courage with us but since we couldn't find a Courage plush toy for a reasonable price, I decided to have a printout of him, laminate it, and glue it to a fake pocket that I had to make on the apron.

We got a lot of positive reactions to this costume all night! All together it must've cost around $80 for all our material.