ET the Extraterrestrial Costume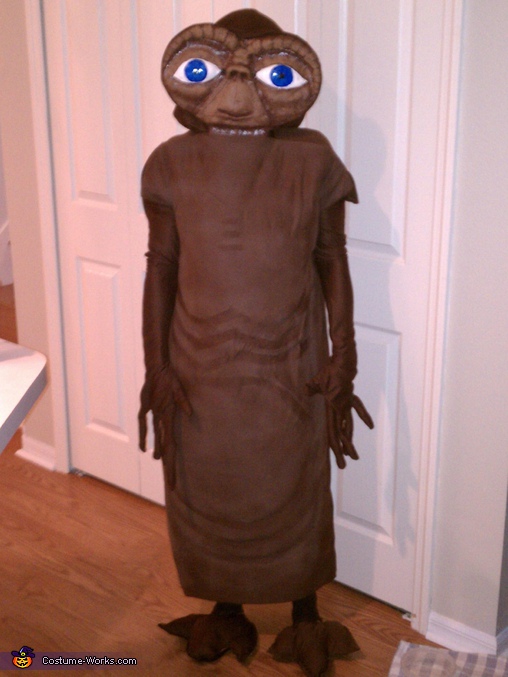 ET the Extraterrestrial Costume
More views:
(click to enlarge)
A word from Ashley, the 'ET the Extraterrestrial' costume creator:
My Boyfriend and I went as Elliot and E.T. the Extraterrestrial. The costume is 100% handmade!
The mask was molded from Crayola Model Magic and then painted with Acrylic paint.
The body was constructed with layers of quilt batting and then sprayed with adhesive and covered in fabric. I then outlined the layers with masking tape and sprayed over the entire thing with tan spraypaint to add definition.
The arms are fabric as well and the fingers are filled with stuffing to make them longer. The right forfinger has a penlight in it with red felt inside so the finger can be lit up and it actually glows red (this was difficult to capture in a photo.)
The feet were formed over a pair of flip flops with fabric and stuffing and the legs are a pair a brown socks.
This coustume was a big hit among my friends and I figured I would share it :) I am the one wearing it- My name is Ashley and I am 26 years old