E.T. and Elliot Couple Costume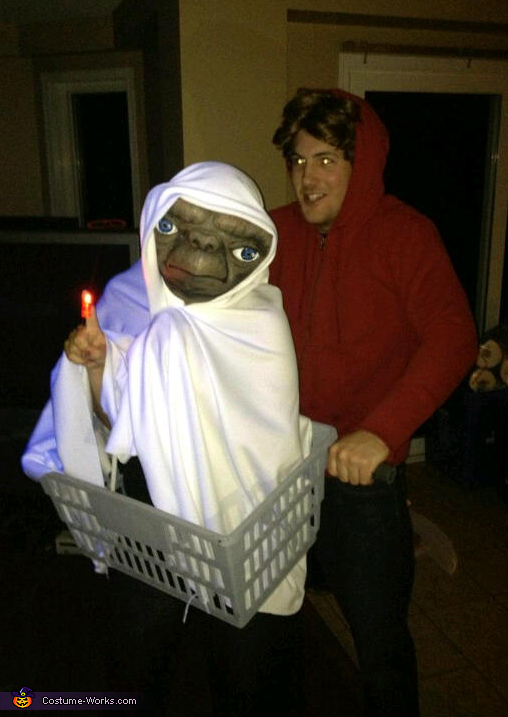 E.T and Elliots famous bike ride!
A word from Krista, the 'E.T. and Elliot' costume creator:
We got this idea from the 1980's film ET! Was VERY easy to put together and turned out great!! Elliot is simply jeans a red hoodie and a wig. For ET we made my mask out of paper mache and paints. For the bike basket, we cut the bottom out of a shopping basket and spray painted it grey. for the handlebars we used a dowel from the hardware store and plumbing wrap for the handles (also the hardware store) we used four zip ties to attach it on. To hold the basket around my waist we used 2 shoe strings over my shoulders. Wrap yourself in a white blanket or sheet and your ready to go out as Elliot and ET!